Erasmus Without Paper 2.0.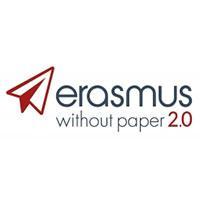 Erasmus Without Paper 2.0.
https://erasmuswithoutpaper.eu/
Period: January 2018 to December 2019
Status: Previous projects
Role: Full partner
Type: Erasmus KA3
Category: External
Erasmus Without Paper 2.0. is a two-year project funded from the Forward –looking Co-operation Projects of Erasmus+. It intends to to make existing exchange procedures within Erasmus+ more efficient, secure, less labour-intensive, and more ecological. As such it will remove major obstacles to mobility and improve accessibility to mobility programmes by facilitating the application process for the Erasmus+ mobility.