ALBAN PROGRAMME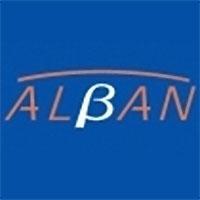 ALBAN PROGRAMME
Period: September 2003 to September 2010
Status: Previous projects
Role: Coordinator
Type: Erasmus KA1
Category: External
The Programme Alßan "high level scholarships to Latin America" aims at the reinforcement of the European Union – Latin America co-operation in the area of Higher Education.
In 2002 the European Commission adopted the Alßan Programme, "high level scholarships" specifically addressed to Latin American citizens, with duration until 2010.
Participant countries are the Member States of the European Union and the following 18 countries of Latin America: Argentina, Bolivia, Brazil, Chile, Colombia, Costa Rica, Cuba, Ecuador, El Salvador, Guatemala, Honduras, Mexico, Nicaragua, Panama, Paraguay, Peru, Uruguay and Venezuela.
Along five annual calls, to start studies between 2003 and 2007, a total of 3319 applicants from 18 Latin American countries were selected to receive an Alßan scholarship. The scholarships allowed students to conduct Master, Doctorate or advanced Specialisation training in institutions of European Union Member States, of their choice, benefiting thus from the excellence of the Higher Education in the European Union.
With the closure of the 5th Call, in December 2006, the annual calls for applications to the Programme Alßan ended.